A Full-Service Tax Firm
The Youngblood Group, LLC offers unparalleled consulting and tax services to our valued clients. We have the expertise and knowledge to help you navigate complex financial and tax-related situations.
What Makes The Youngblood Group Different?
There are many tax firms out there. What sets us apart from other firms is that we are a bespoke firm––we provide a tailored approach to your business needs.
Business and taxation matters can be complex and are often misunderstood, so we work hard to communicate in a friendly and easily understood manner to our clients. Many clients remark to us that prior professionals talked to them like they were "stupid." We promise never to do that. We are part of your team.
You're Not In This Alone
We know that when you run a business, the last thing you want to spend time on is bookkeeping or preparing your taxes. The Youngblood Group, on the other hand, loves this sort of detail-oriented work. We are passionate about providing quality service to our clients.
Josh Youngblood, EA, CTRS, NTPI Fellow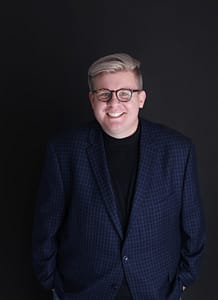 Josh Youngblood began his business career over 25 years ago, starting his first company at age 15.  Business and technology have always been Josh's passions, with taxation a particular area of interest. He decided to focus on taxation and representing all taxpayers with US tax responsibilities, he decided to become an Enrolled Agent (EA). His grandmother was a long-time EA, and Josh saw her help many clients who felt burdened and overwhelmed by IRS obligations and audits.  After passing all three EA exams on his first attempt, Josh received his license to practice before the IRS. One of his happiest moments was being able to tell his grandmother about this achievement.  Since the inception of The Youngblood Group, LLC, Josh has had many wonderful opportunities to help small businesses navigate business challenges during a global pandemic.
Josh regularly completes in excess of 70 hours per year of continuing education so that he can stay up to date with the ever changing world of taxation. He recently graduated from the National Tax Practice Institute and is an NTPI Fellow.  He is also a CTRS (Certified Tax Resolution Specialist) having passed a rigorous exam from the American Society of Tax Problem Solvers.
Josh is a proud member of the NAEA (National Association of Enrolled Agents) where he serves as co-chair of the Diversity, Equity, & Inclusion committee. Additional memberships include ASTPS (American Society of Tax Problem Solvers), NATP (National Association of Tax Professionals), and the North Texas LGBT Chamber of Commerce. 
When Josh isn't helping clients or working on continuing education, he enjoys spending time with family and traveling as much as possible.
Hollie Youngblood, MBA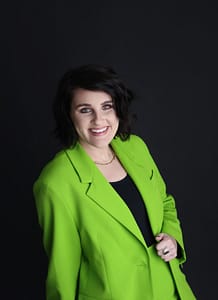 Hollie has a BBA in Accounting and an MBA from the University of Texas at Tyler. With over 13 years experience in accounting and client services, she has worked for a diverse group of companies, specializing in public accounting, including bookkeeping and tax return preparations. During her tenure in corporate accounting, Hollie has tackled many projects and processes relating to the entire accounting cycle. Passionate about quality  accounting services, she has an unparalleled acumen for detail. Hollie enjoys the challenges that are unique to each individual client and understanding their needs.
When away from work and her Golden Girls–themed home office (yes, she is an ardent fan of the iconic sitcom!), Hollie enjoys her free time with her three-year-old son Ari, who has unlimited energy.
Schedule An Appointment To Learn More About How We Can Help You
We look forward to getting to know you and your business. To learn more, please schedule an appointment with us. To maintain our high standards of service, we require appointments for all calls and meetings.
We work with clients all over the world who have US Tax obligations.